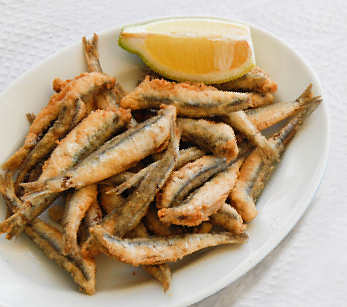 With a flavour of its own
Modernity and tradition coexist in a cuisine marked by fried fish
Torremolinos is the home of fried fish. Anchovies, sardines, red mullet, squid, baby squid and cuttlefish reach their zenith here. There are also unbeatable sardines cooked over an open fire, excellent rice and paella, refreshing gazpacho, and popular stews. Dishes that you can sample in the classic beach restaurants or typical, long-established bars of Calvario – true shrines of the local flavours which you can pair with a good Malaga wine, a beer or a soft drink. In short, a cuisine for all taste buds.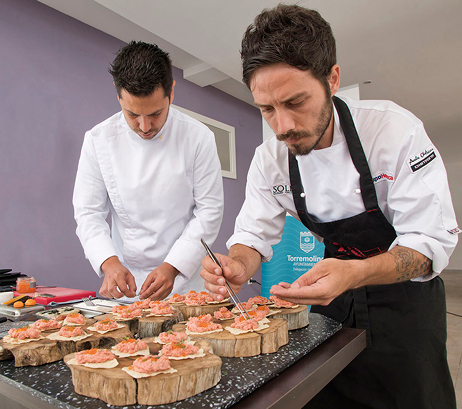 Innovation – signature cuisine
Quality and innovation in Torremolinos' gastronomy
These days, Torremolinos' culinary offerings have moved into another league. Cooking has modernised and the town has become a place of pilgrimage for lovers of top-quality cooking. More than 250 restaurants and bars combine signature cuisine, creativity and designer tapas with the best traditional recipes. An extensive and varied cuisine to satisfy the most demanding of palates.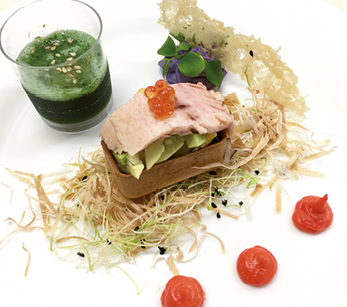 Tapas
Because nothing's more typical than a beer and a tapa
Tradition and modernity: two things you can combine in the popular activity of going out for tapas. You can enjoy that activity even more at two annual events that pay homage to this most Andalusian way of experiencing fine food: in spring, the Ruta de la Tapa (the Tapas Route), and in autumn, the Ruta de la Tapa de la Abuela (The Route of Grandma's Tapas), with classic offerings such as Russian salad and croquettes, and cutting-edge tapas with names like 'Sabores de Cái', 'Umami burguer', 'gambón durmiente' and 'timbal de pollo andalusí', some of the winners of tapas competitions held in the municipality.