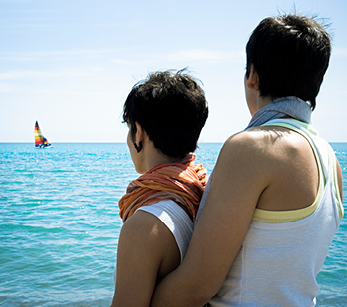 One of the most tolerant towns in Europe
Torremolinos is one of the most tolerant towns in Europe. Every year in the month of June it organises the Pride Festival, consisting of different activities centred on tolerance and equal rights for the LGTBI community. The event includes a parade with floats, exhibits, different activities and food stands, and as a highlight concerts at the Nogalera square as its highlight.
The town is considered the capital of Southern Europe for visitors who of the LGTBI community. Discos, bars and many other leisure and entertainment possibilities have converted Torremolinos into a destination not be missed.
Torremolinos has always been an open and cosmopolitan town, and example of tolerance and  respect for liberties. These features are part of the town's DNA, reinforced with the tourism boom of the 1950's and 60's and the end of the dictatorship, leading increasing numbers of visitors from all over the world to travel to Torremolinos, where they found a real oasis in which to express their sexuality without reservations.