Pilgrimage and Feria de San Miguel
The most important urban pilgrimage of Andalucia
True to its oldest traditions, each September, Torremolinos holds the pilgrimage and fair for San Miguel, an event without equal on the Costa del Sol. The streets are decorated and neighbors share joy, laughter, music, drinks and the best gastronomic offers.
The center of the city during the day and the fairground at night become the epicentres of the good atmosphere. In addition, thanks to the wonderful climate that exists in September, the beach is adorned in party mode and the whole fair becomes a unique experience.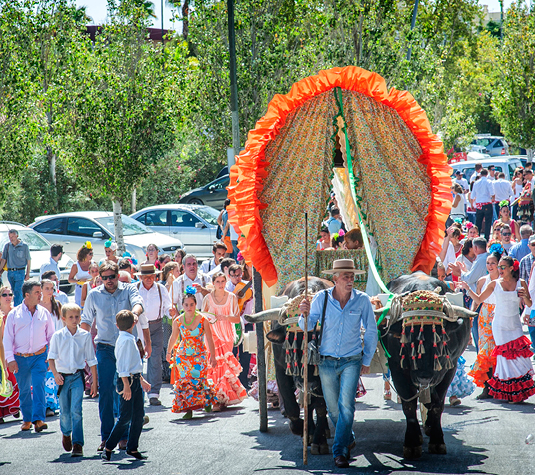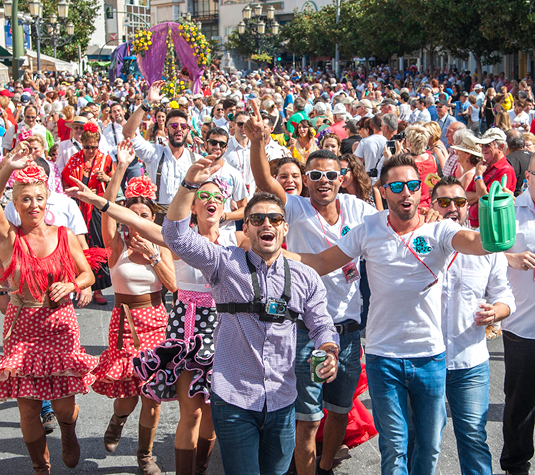 Prior to the Sunday fair, Torremolinos celebrates its traditional Romeria de San Miguel. A great event which every year welcomes thousands of pilgrims, who go on a pilgrimage to the chapel of San Miguel. On foot or in carts pulled by oxen and horses, savouring a good drink of fine wine and excellent Iberian ham to the sound of palms, traditional music and Andalucian dances. It stands out as the most important urban pilgrimage of Andalucia.
San Miguel 2023
End of September
Pilgrimage: September 24, 2023
Fair: September 27 to October 1, 2023
restaurant_menufood and beverage available
music_noteLive music
attractionsChildren's attractions