Hiking
Torremolinos offers many ways to enjoy nature
Walking is one of the most healthy, easy to practice sports and is within everyones reach: trainers, sportswear, a hat, sunscreen and off to enjoy Torremolinos. An excellent place for hiking is the promenade, more than six kilometres along the seafront. The Water Trail ( a video presentation) is an ambitious project by theTorrremolinos Town Council allowing you to plan a larger route, a route combining both urban and mountain areas.
The municipality is also ideal for more ambitious athletes, with major hiking routes such as the stages of the Coastal Path and the Great path of Malaga .
We propose the following routes: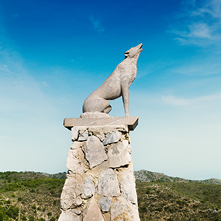 La Cañada del Lobo (Wolf Ravine)
La Cañada del Lobo is a perfect place to learn about the natural environment that surrounds Torremolinos. At the top there is a viewpoint from where possibly one of the best views of the Costa del Sol can be enjoyed. .
Also has a refuge and a shelter to stay overnight and experience nature.
Duration: 2,5 hours
Difficulty: Medium
Length: 4,9 km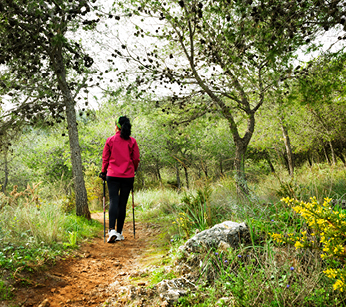 The Great Path of Malaga– stage 34
La Gran Senda de Málaga It is a route of 35 stages, that traverses the province through the length and breadth of its nine counties, including Torremolinos.. A journey which can be done on foot, but which also features tracks for the practice of mountain biking, and multiple options for other sports.
One of its stages runs through the municipal area of Torremolinos, linking Benalmádena and Alhaurín de la Torre.
Duration: 4 hours
Difficulty: Medium
Length: 12,3 km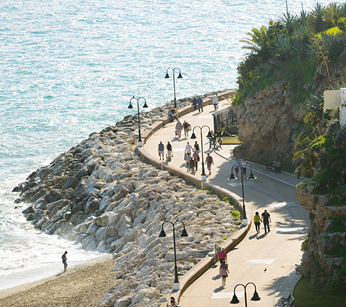 Coastal Path – stage 6
The coastal walkway is a great journey that will unite the two ends of the Costa del Sol, from Estepona to Nerja. A beautiful journey through the Costa del Sol with beaches, cliffs, coastal walks and places of exceptional natural beauty. Stage number 6 runs through Torremolinos.
Duration: 2 hours
Difficulty: Medium
Length: 6 km
Today's Weather Forecast


0%

25 km/h NorthWest

Min:22º C / Max:28º C

Ind. UV: 7

Little Bit Cloudy

Weak to Weak

22º C
© AEMET