La Casa de Los Navajas
A mansion in the middle of Bajondillo
In the 1920s and 1930s, along with the first hotels such as Parador de Montemar and Castillo del Inglés (Santa Clara hotel), a number of wealthy families chose Torremolinos for their second homes. As a result, houses and buildings were constructed, some of which are of particular architectural interest, for example, the residence of the Navajas family, next to Bajondillo, or the Huerta del Rincón in Carihuela, which is private property. Casa de los Navajas is very close of Bajondillo beach and can be reached via calle de los Navajas or calle las Mercedes. Entry is free.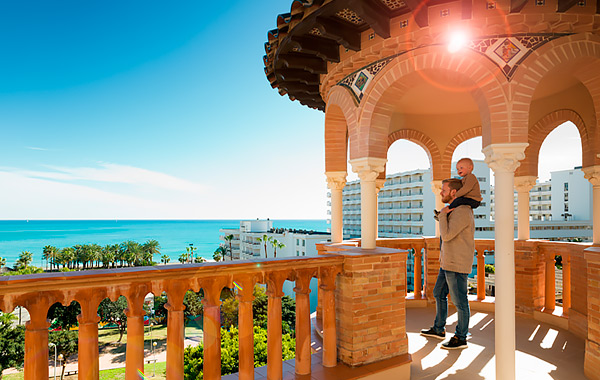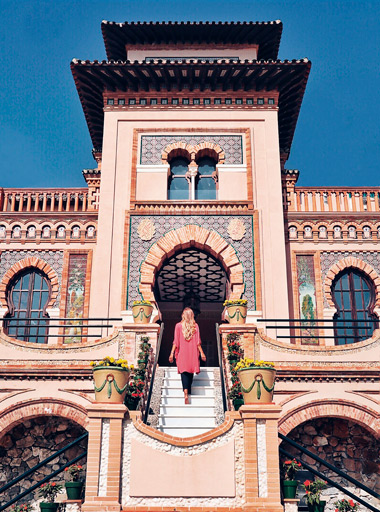 It was built in 1925 and belonged to the Luque-Navajas family, which had ties to the sugar cane business, at that time flourishing in the estuary of the Guadalhorce river. The industry was facilitated by the irrigation systems involved in the transportation of water to Malaga – the greatest achievement of the engineer who diverted the liquid that powered the mills of Torremolinos in order to take it to the provincial capital, thereby contributing to its modernisation.
Weddings and other ceremonies are held in the mansion, which is of Neo-Mudejar style with Mozarabic touches. It also hosts various exhibitions, concerts and theatre performances, and consequently has become a must-see historic building in Torremolinos.