Botanical Garden 'Molino de Inca' · Los Manantiales Complex
Almost a thousand plant species are brought together in this oasis of natural tranquillity
This complex lies just outside the town centre on Camino de los Pinares, next to Molino de Batán (Batán Mill) and El Pinar de los Manantiales, near the water park and close to the motorway. It can be reached on foot or by car.
The town's past is undoubtedly linked to the history of the mills. It is recorded that the mills were in use several centuries ago, owing to the springs in the area that enabled their development. Some were used for flour, and others for making brown paper or grinding bread. This latter use was the function of Molino de Inca (Inca Mill), the oldest of the mills. Today, this historic site houses a beautiful botanical garden of more than 15,500 square metres, a paradise for nature-lovers and a tranquil spot for taking in some peace and quiet. In addition, it also hosts numerous species of birds. Working springs can be found among the surrounding pine trees.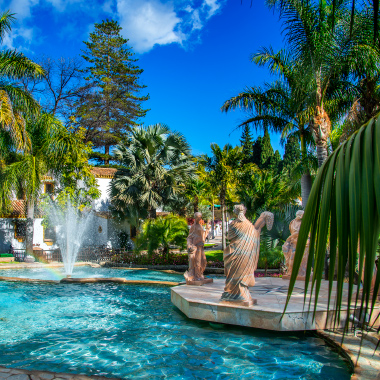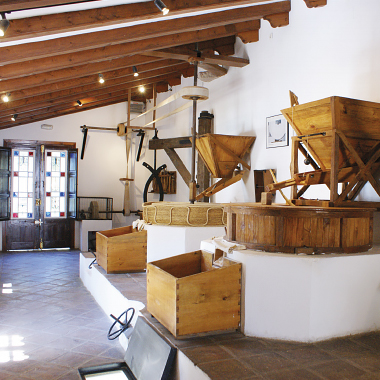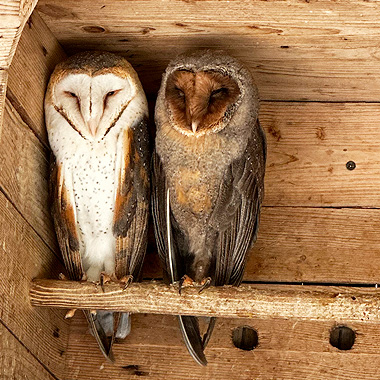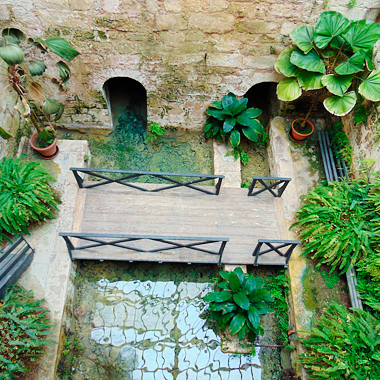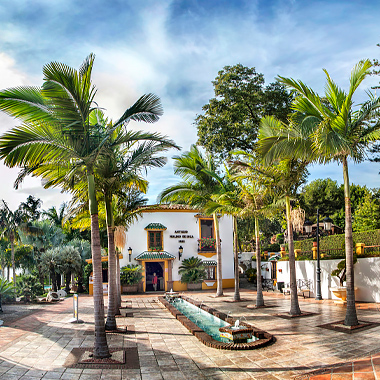 Redeveloped in 2003, the Botanical Garden has more than a thousand plant species, including 150 varieties of palms, 300 trees and 400 bushes and shrubs, which can be observed from various viewpoints. A dozen different types of bird coexist, some of them being the only examples in the country. There is also a replica of the old Molino de Inca, which works due to a complex system that takes advantage of the course of the water. The recovery of a 17th century hydraulic flour mill has helped realign the area of the springs. The liquid element is the protagonist of the Molino de Inca Botanical Garden, not only due to its ornamental role but also because this area still hosts the springs of Torremolinos: Inca spring and Albercón del Rey spring, the latter visited by King Alfonso XIII in 1926.
What's more, the area of the Los Manantiales complex has an exceptional 500 square metre Japanese Garden that reproduces, on a rocky slope, a gardened area with hillocks and lakes characteristic of the land of the rising sun (Tsukiyama).
Details
Camino de los Pinares
schedule10:00 – 18:00 h.
(+34) 952 379 400
10.00 am to 6 pm
Birds Exhibition
Wednesday and Friday
groupOnly groups under request
Services
groupGroup guided tours
accessibleAccessible
local_parkingParking
wcToilets
cakeAvailable for ceremonies