El Bajondillo
Get close to one of the most symbolic and traditional parts of the town
El Bajondillo is symbolic of Torremolinos, and one of its essential areas. The authentic and the traditional, the essence of this maritime town, still draw breath in this old neighbourhood. El Bajondillo has one of the town's best beaches. A walk through El Bajondillo is a fantastic way to really get to know the history of the area, with surprising nooks and crannies, and paths that always end at the sea.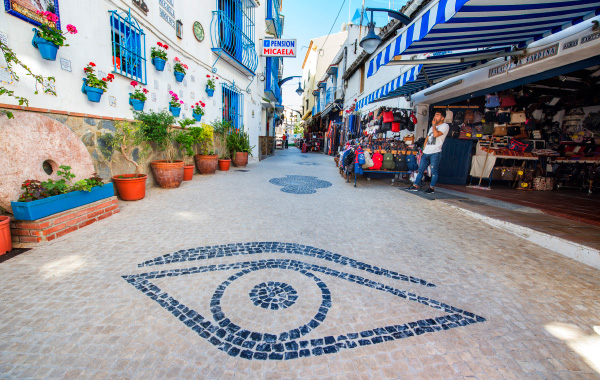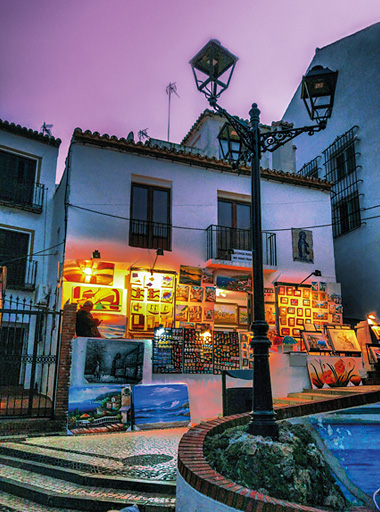 It is one of the busiest beaches in Torremolinos, found between Carihuela and Playamar beaches, and can be accessed from the centre through several streets and stairs –known as Paseo de la Playa–, which are closed at night. The Cementerio viewpoint, with amazing views, is found halfway along the route. There are two lifts to get to the beach: a municipal lift which is open all year and goes from plaza del Panorama (calle de las Mercedes) to plaza de los Tajillos, and the hotel Meliá lift, which is normally only open in the summer and closes at lunchtime. Both cost 50 cents per journey.
The area can also be reached from the well-known Cuesta del Tajo, riddled with handicraft and souvenir shops, in which you'll find your memento of Torremolinos, and it is accessed from calle San Miguel. At the crossroads, you'll be able to see the Torre de los Molinos or Torre Pimentel, and from there observe ruins of some of the mills that still remain.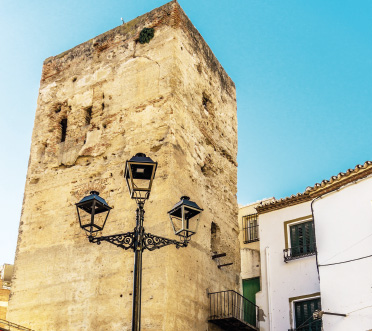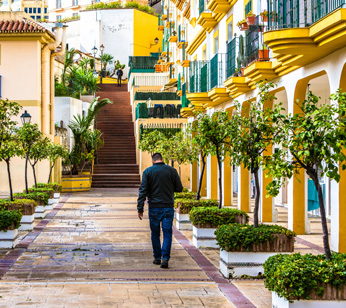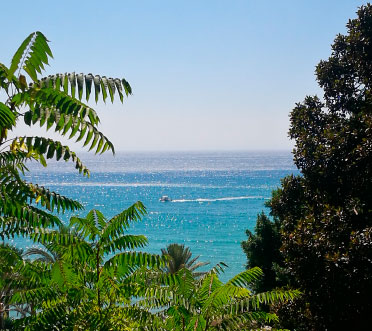 El Bajondillo has a lovely promenade for enjoying the sea breeze at any time of year. And, of course, there are beach restaurants where you can delight in the fried fish and other dishes characteristic of the local cuisine. When visiting El Bajondillo, it is an absolute must to stop at the Casa de los Navajas, an architectural gem designed for the senses. This neo-Mudejar style mansion was built in the early 20th century and it is one of the most magnificent buildings in the whole province.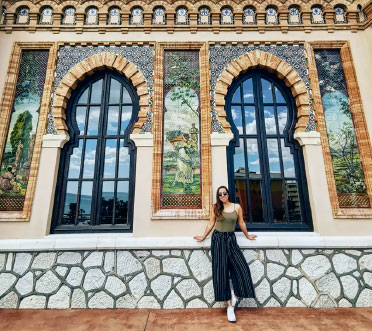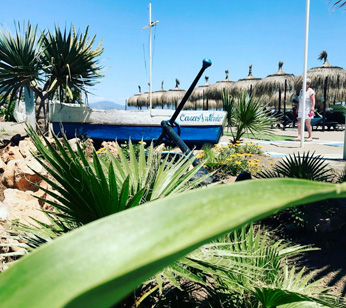 Services
hotelAvailable accommodation
restaurant_menuFood and drink
storeShops
accessibleAccessible – lift
local_parkingParking
Visitor Center