La Carihuela
The liveliest neighbourhood in town
If you want to know the true idiosyncrasy of Torremolinos, La Carihuela is the ideal place – an old seafaring neighbourhood to the west, specifically in the south-west of the town. A good place to start a walk along the seaside can be reached by heading to plaza del Remo. If you walk west, you'll arrive at Puerto Marina in Benalmádena. If you choose the eastern route, you'll enjoy numerous shops and restaurants in La Carihuela, admire la Punta or el Morro de Torremolinos, the natural monument which splits the Paseo Marítimo in two, and enjoy the other beaches until arriving at the end of Los Álamos. A pleasant and relaxing experience next to the sea.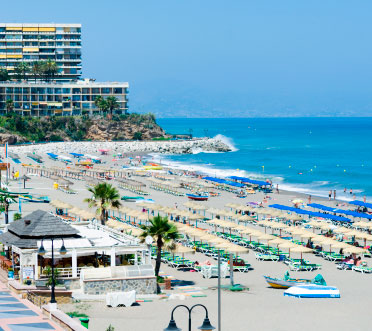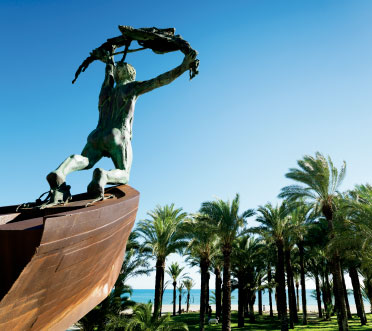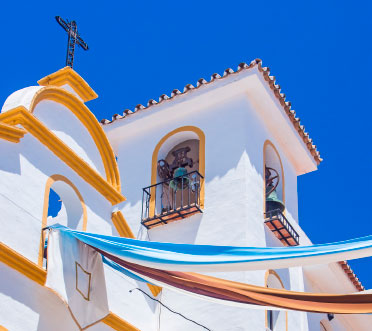 The inhabitants of La Carihuela originally lived off the fruits of the sea: the tasty fish and shellfish offered by the Mediterranean at this extreme of Malaga Bay. However, the growth in tourism from the 1950s onwards opened new possibilities, chiefly with restaurants and chiringuitos (beach restaurants) where locals and tourists could enjoy the fishing catch.
Today the area has been modernised but it retains a large part of its original essence, with traditional shops and narrow lanes evocative of the traditional street layout so typical of Andalusia. A stroll that can be garnish with some of the best gastronomy in town, the high point being the quality of the fried fish.
If you wish to enjoy the style known as 'relax architecture' there are signature buildings such as the Miami, Tropicana and Pez Espada hotels, and the emblematic Aladino bazaar, a boat-shaped construction. Don't forget to enjoy its beach, La Carihuela, which is known around the world and has a family atmosphere.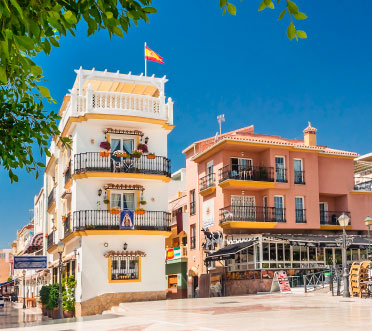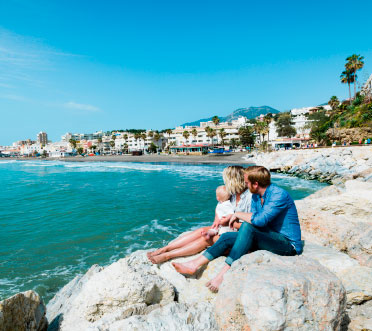 Services
hotelAvailable accommodation
restaurant_menuFood and drink
storeShops
accessibleAccessible – lift
local_parkingParking
wcToilets